DeKor Unique Balusters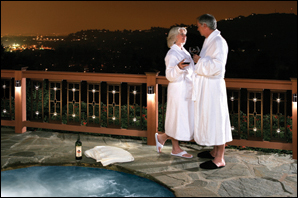 To compliment our traditional round and square balusters, we have introduced two new, truly unique balusters. Our 26" tall, 1/2" tempered glass panel balusters create a translucent, secluded environment around your deck or spa. Use 1 panel for every linear foot of railing. The glass panels are available plain or etched, either with or without lighting.
Don't worry about bulb changes on the Glass Panel as there isn't any. The bulbs are rated at over 100,000+ hours.
Our Perfect Panel looks just as elegant during the day as it does at night time. These patented Panels use the same proprietary LED Technology as our other products giving many years of maintenance free enjoyment. The Perfect Panels are 26" tall and are available with or without lights. Don't worry about bulb changing as our bulbs last 25,000+ hours.