FOR USE WITH TREX® ELEVATIONS™ AND OTHER STEEL AND ALUMINUM DECK FRAMING SYSTEMS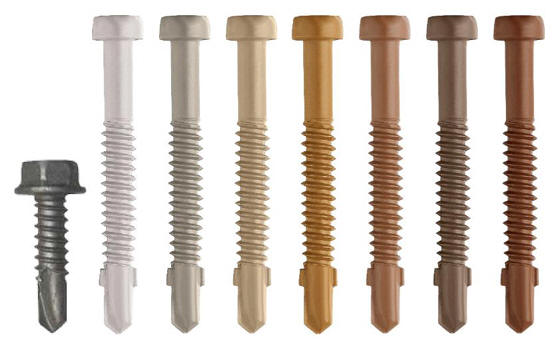 More and more architects and deck builders are using metal joist substructures in order to create longer lasting, lower maintenance decks. Deckfast Metal is the first line of deck screws designed specifically for this application. This versatile fastener can be used to attach every type of decking - PVC, composite, capstock and hardwood - to steel and aluminum substructures.
Deckfast Metal deck screws are approved for use with Trex Elevations steel deck framing and Wahoo® Decks DryJoist® and DryJoistEZ systems. It is a high performance fastener that allows architects and builders to provide their clients with clean, uniform and long lasting metal joist decks - something that was previously not possible without considerable time and effort.
Deckfast Metal fasteners are available loose as well as collated for use with the Muro Auto Feed Screw Driving system, the system preferred by professionals for both its speed and ease of use.
Grade 410 Stainless Steel