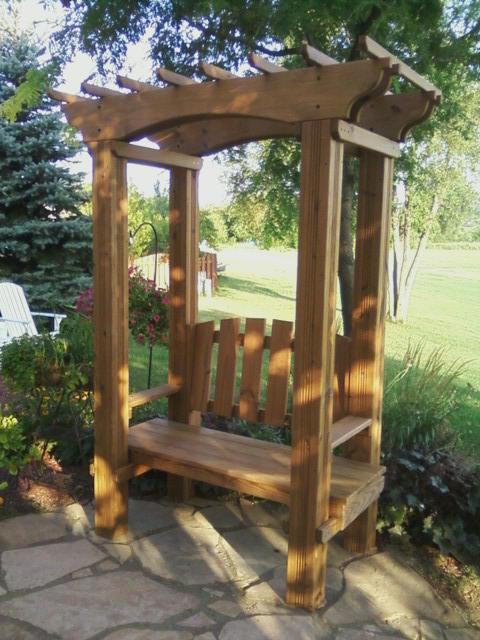 EcoVantage used its premium quality pergola design to create this "Top of the Line" Arbor. Both pre-assembled 8 1/2" arched double beams have a 24" 3x3 solid post attached at each end with a 12" tail overhang. The rafter slats attach to the top of the beams and contributes to its beautiful quality appearance. All beams and slats have rounded edges for a soft finish.
The 5 1/2" square post sleeves are made using 4 custom moulded tongue and groove deck boards. These pre-assembled sleeves are designed for a snug fit of the 3 x 3 beam posts, which are included with the kit.
By using 8 1/2" beams and 5 1/2" post sleeves, these arbors are extremely stable and weigh over 200 pounds. Available as a pass through arbor or with a bench and back.